Dining Room
The Dining Room is where you will enjoy breakfast with locally sourced produce and a welcoming log fire on chilly mornings with a view of the fountain and gardens through the large windows.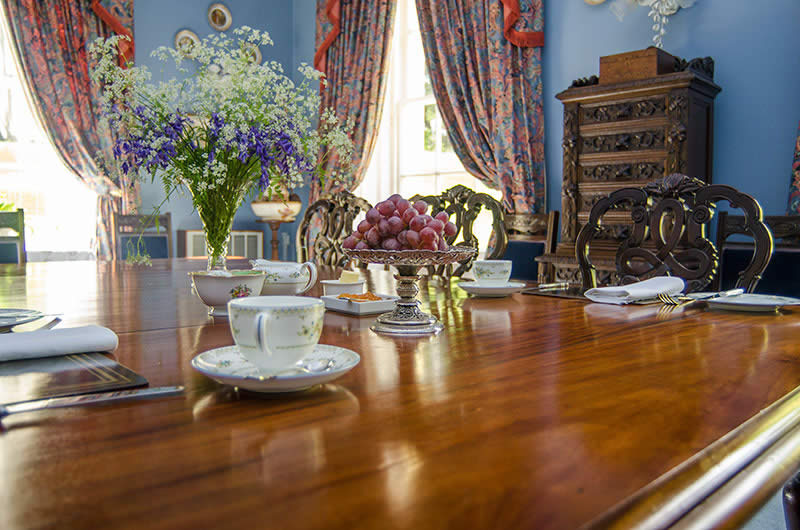 Breakfast
You can enjoy a selection of fresh fruits and cereal, bircher müesli or porridge and of course top it all off with a traditional Irish Breakfast to set you up for the day!
Breakfast is served in the Dining room between 8:30am and 9:30am.